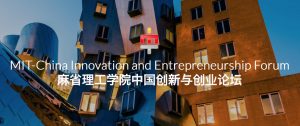 If you are interested in the ecosystem of startup and entrepreneurs in China, don't miss this annual event host on MIT cambridge campus!
This year, it will be hosted from Nov. 12 to Nov. 13, which are Saturday and Sunday, convenient for people busy in working days to take advantage of the great event. The regular tickets are $110, which is a decent price for a two-day conference.
"The MIT-CHIEF Annual Conference is a high-profile forum to address key issues in technology, innovation, and entrepreneurship in both China and the U.S., providing a platform upon which high-impact discussions and collaborations can take place. "
Check it out here at their official website.